L

exia's History
Founding and Founders of Lexia
Lexia was founded in 1990 as a non profit corporation to develop computer technology that would help people with learning disabilities, such as dyslexia, and their teachers. The founders of Lexia were Carol Murray, John Anton, and Jerome Elkind. They were joined by Molly Sandperl, Diana Nemirovsky, and more recently by Will McKinney. The founding Lexia Board included Carolyn Compton, Octo Barnett, Linda Elkind, plus John Anton and Jerome Elkind. Lexia has been funded primarily from foundation grants and contributions from individualsl. Lexia's early projects were focused on assistive technology that would help individuals with reading and writing problems compensate for their disabilities and on technology that would help teachers provide better literacy instruction to students with learning disabilities.
Lexia's Assistive Technology Program
Lexia's assistive technology program focused on use of reading machines to help people with reading difficulties read faster and with better comprehension. Reading machines scan printed text, show the text or the page containing the text on the computer's display, and read the text outloud while highlighting the words as they are being read on the computer display. Lexia's work on reading machines was done in conjunction with Kurzweil Educational Systems. Studies of the use of this technology showed that it allowed dyslexia readers to read faster and with better comprehension. It helped readers with ADHD concentrate longer and improved their comprehension. The key reason for these benefits is that most dyslexic readers are better at understanding oral language than they are at decoding and understanding printed text. For readers with ADHD, the simulataneous oral and visual presentation of text reduced distractions thereby improving concentration. We also did work on the use of speech recognition technology by dyslexic individuals who had difficulty writing or typing text. Papers describing our studies are in the Publications section of this website. Lexia's work in assistive technology spanned the period form 1991 to 2007
Lesson Planning Software
Lexia's work on computer-based lesson planning software began in 1990 and led to the development of two computer programs. The first, LessonPlanner for Literacy Instruction was released in 1993. It was designed to help teachers who use Orton-Gillingham approaches for literacy instruction plan their daily lessons. LessonPlanner used the terminology and lesson plan format of the Slingerland approach to Orton-Gillingham instruction. The second software system was WordSpring, introduced in 2002. It replaced LessonPlanner and has been improved through the years as new versions of the software have been released, the most recent being WordSpring 3.1 released in 2021. WordSpring is a methodology independent, comprehensive word list resource that supports the inclusion of structured phonics into literacy programs. WordSpring provides an extensive library of words and lists that illustrate all the important phonics concepts for decoding, spelling, and vocabulary development.
Scope and Sequence for Literacy Instruction
To help teachers use these two lesson planning tools, Lexia published Scope and Sequence for Literacy Instruction by Carol Murray in 1997. It is an important textbook for teachers, tutors, and school administrators who employ phonics-based approaches for literacy instruction. Scope and Sequence provides clearly outlined instruction sequences that can be used in traditional lesson planning, or in conjunction with WordSpring or LessonPlanner.
Making WordSpring and Scope and Sequence Free
In 2021 Lexia made WordSpring and Scope and Sequence available to all users free of charge. We have done this to make them accessible to a greater audience of teachers and tutors in the hope that these lesson planning tools will have greater impact on literacy instruction of children everywhere. We were able to take this step because of the generosity of foundations and individuals who have supported Lexia over the years and because of devotion of volunteers who have contributed their time to develop and maintain Lexia's products like WordSpring. We hope users will tell their colleagues and friends about the free availability of WordSpring and Scope and Sequence so that knowledge of these outstanding resources will spread throught the teaching community.
What is Dyslexia?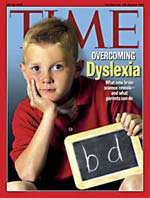 Dyslexia is a neurologically-based, often familial disorder which interferes with the acquisition of language. Varying in the degrees of severity, it is manifested by difficulties in receptive and expressive language, including phonological processing, in reading, writing, spelling, handwriting and sometimes arithmetic. Dyslexia is not the result of lack of motivation, sensory impairment, inadequate instructional or environmental opportunities, but may occur together with these conditions. Although dyslexia is lifelong, individuals with dyslexia frequently respond successfully to timely and appropriate intervention.
Unfortunately, many children with dyslexia do not receive appropriate language arts instruction, never become fluent readers and writers, and become learning disabled adults with often low income and frustrated aspirations. The cost to society in underutilized capabilities is enormous.